Memories of Maple Leaf Gardens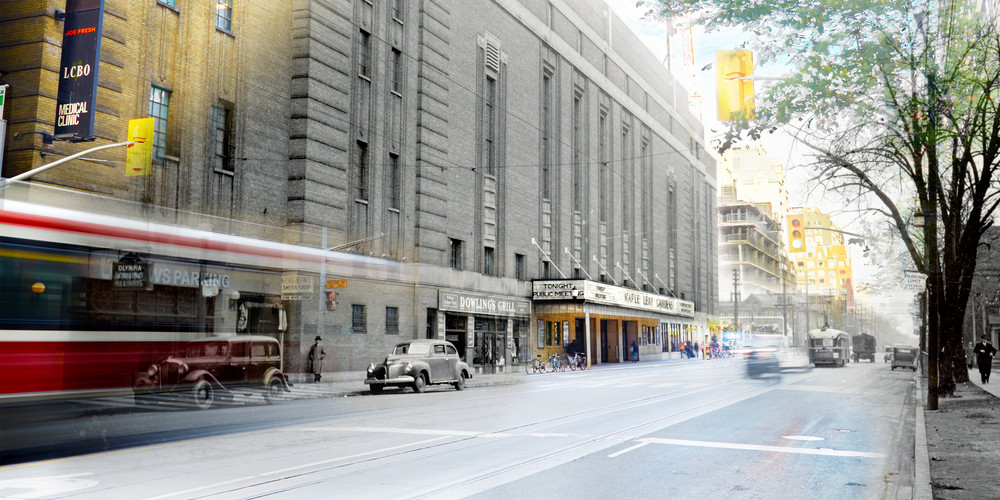 Memories of Maple Leaf Gardens
I was born a year after the Leafs won their last Stanley Cup. Growing up I didn't get the chance to see the Leafs there. My dad wasn't much for sports so it wasn't an option. I didn't know what it was like so I had no idea what I was missing.
My childhood memories of the Gardens was seeing Ringling Brothers, Barnum & Bailey Circus and the Harlem Globetrotters. Walking into a darkened arena with spotlights, performers and things I had only seen on tv. It was like travelling to another world.
As the years went on I experienced concerts at Maple Leaf Gardens. I was fortunate to see Prince perform three different times. I remember the booming echos of KISS rattling off the concrete walls. Leaving the Gardens with a ringing in my ears that wouldn't subside until the next day.
It wasn't just about the events inside, it was the building itself. The narrow escalators, the cold damp concrete smell and the trough. Even the slow moving crowds funneling out afterwards into the night like ants in a row.
In 1999 the days of Maple Leaf Gardens were coming to a close. I recall the final night. Special banners had been hung on the surrounding utility posts. Celebrating the years as hundreds of fans collected on the streets. A precious ticket to be able to be inside.
Carlton was choked up by volumes of fans. Some even brought hockey nets and sticks for an impromptu game of pick-up.
One by one the banners were cut down by enthusiastic fans. Whether grabbing a piece of memorabilia or just being present, the air was electric.
The beauty of the repurposing of Maple Leaf Gardens is how much of the original structure still exists. A sports facility for Ryerson University occupies the upper level with Loblaws in the lower. A few installations and other memorabilia hark back to a hey day.
The repurposing of older buildings helps retain the character of the city. Sharing the history of times past is even better. This city has many stories to tell. Hopefully all the remaining historical structures will stand to tell their stories. Not just a façade.