Memories of Downtown Shopping
Eaton's on Yonge at College March 5, 1930 vs 2018 City of Toronto Archives, File 1266, Item 19440
At one time various department stores existed, dotting the downtown core. Most have been replaced by business towers while others have been repurposed. Retaining a style of architecture that would never be recreated nowadays.
As a kid I remember riding the old subway cars down the Yonge line, they were either deep burgundy or silver. There was no air conditioning. Instead there were long narrow windows along the top edge of the large windows which would open a crack. As the subway would rocket down the tunnels, the squeal of metal on metal would pierce the air and lights would flicker.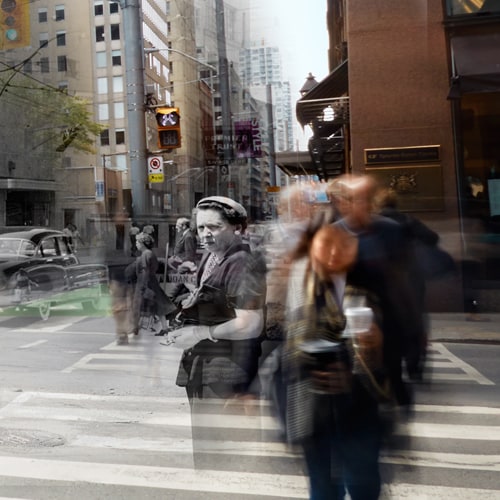 It was a special occasion to go shopping downtown on a Saturday. Upon arrival at College station we would follow the procession into Eaton's and head to the coat check.
Certain details stuck in my head. I remember the old wooden escalator located at the south end of the long corridor. It would shudder and shake as you rode it, not always functional. It terrified me so I took the stairs.
Once the Eaton's Centre was completed in 1977 operations ceased at the College location. The Art Deco structure would stand and adapt to upcoming changes. Now filled with boutique shops, offices and additions the life of the building continues.
This location was meant to be a testament to the Eaton's chain dominance in the retail industry. I look at it as one of the city's architectural gems.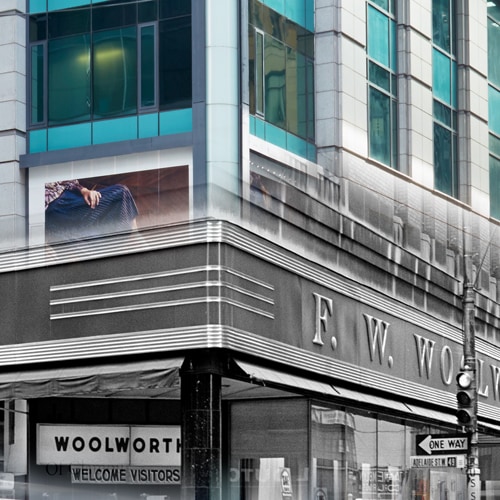 Plans for the location began decades earlier. Built between 1928 and 1930, the original plans for this site were far more extensive. The grandiose idea was to build the largest retail and office complex in the world. Due to the onset of the Depression only the department store segment was ever completed.
Eaton's College Street was operated by Eaton's between 1930 to 1977. Later renamed College Park after being sold.