Present | Past - A Dynamic Re-photographic Survey
Apr 03, 2018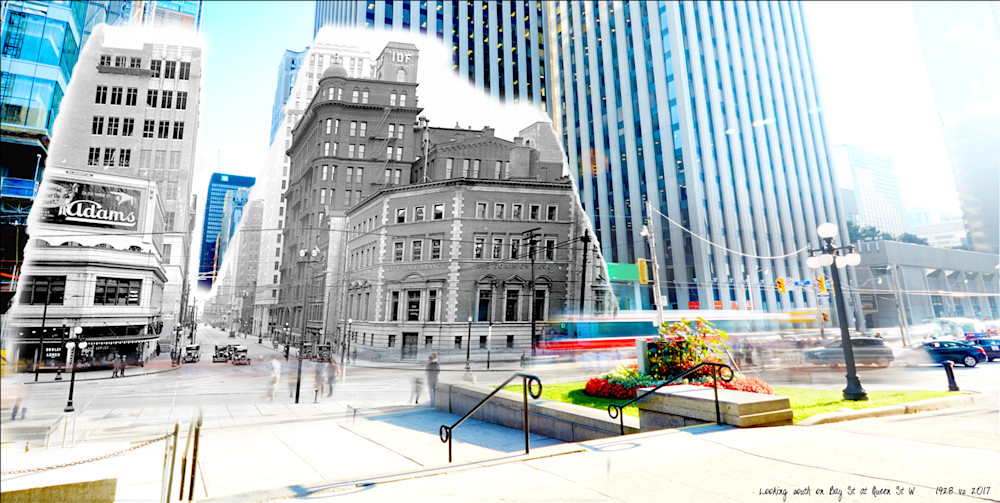 City of Toronto Archives, Fonds 1244, Item 7361
This series has been an ongoing passion project of mine. Tormenting me as I see certain buildings fall to the advance of modern architecture. I decided to take on this series as a tribute of sorts to Toronto of old that I grew up with.
In my research of old books and the Toronto Archives image library I found inspiration. A glimpse into the past that fascinated me. I would lose myself for hours exploring the city of old. I didn't want to limit myself to any particular era.
This is just the modest beginning of what I hope to be a growing series.
Present Past is a dynamic approach to a rephotographic survey.
The City of Toronto has gone through many changes over the years. Certain buildings have stood the test of time and are dwarfed by the towers that surround them. Others have disappeared altogether. This series includes both to show the ever-changing face of the City of Toronto.
Vintage images from the Toronto Archives are merged with modern day images. White halos denote open sky where new structures overtake the skyline. Torn edges represent the split revealing a part of the past in our present.
The start of a series that will explore the vibrant neighborhoods around the city.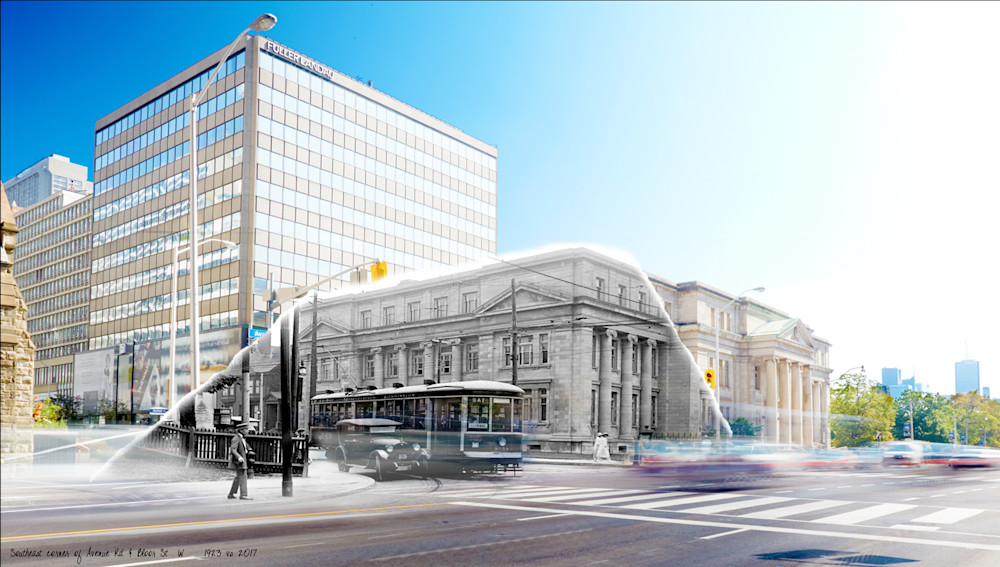 City of Toronto Archives/TTC Fonds, Series 71, Item 2429 (Ontario Safety League – July 28, 1923)