Present Past - Traffic in Old Toronto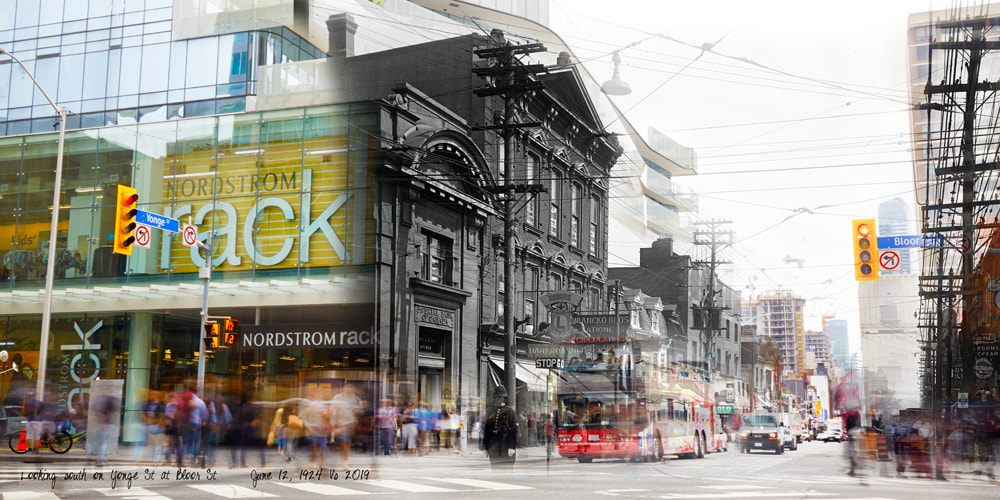 Bloor & Yonge Intersection - Looking south on Yonge St at Bloor St June 12, 1924 Vs 2019
City of Toronto Archives, Fonds 1231, File 1231, Item 2020
The intersection of Bloor and Yonge streets was the location to test the first set of traffic lights in Toronto in 1925. Prior to traffic lights police officers would stand at the centre of major downtown intersections. They would be furnished with a sign affixed to a post which would be rotated to indicate the flow of traffic. At times perilous due to the officer's proximity to streetcars and vehicles.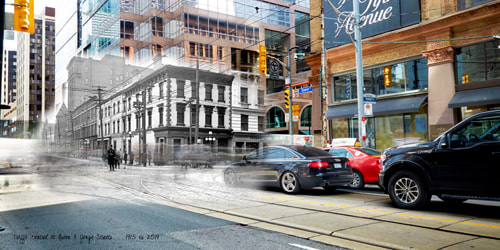 Due to the successful testing of Toronto's first traffic lights at Bloor and Yonge streets they were adopted downtown. The intersection of Queen and Yonge streets along with sixteen others received traffic lights. Originally the tested traffic lights were hung horizontally, upon implementation they were adapted vertically attached to poles.
The Canadian cities of Windsor, London and Hamilton had already adopted electric traffic lights prior to 1925 preceding Toronto. Uniformed traffic officers controlled traffic flow. Upon implementation of traffic lights the officers were slowly replaced as the public became accustomed to the new system. By 1963 Toronto became the first city in the world to achieve a computerized traffic management system.
City of Toronto Archives, Fonds 1244, Item 1180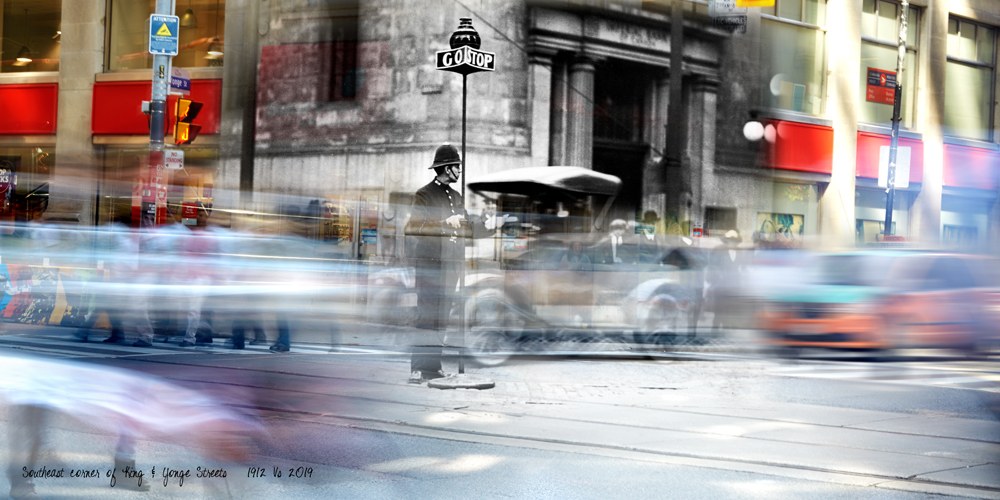 City of Toronto Archives, Fonds 1244, Item 1008